List of guide courses
NPO Discovery Kumamoto will guide tourist attractions in Kumamoto.
Click on the name of the sightseeing spot, you can see the introduction of sightseeing spots.
・Kumamoto Castle
・Suizenji Jojuen Garden
・Reigando cave &Shimada Museum of Art
Learn and Experience the Japanese culture in Kumamoto.
What's NPO Discovery Kumamoto We will guide you to the historical sites of Kumamoto
Mount Aso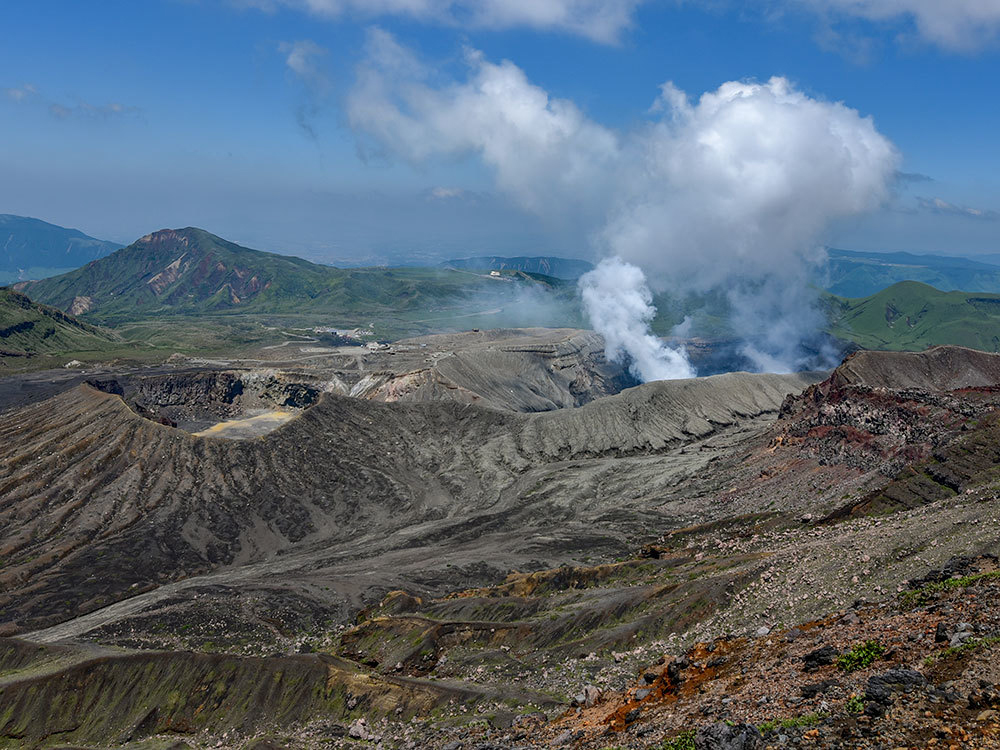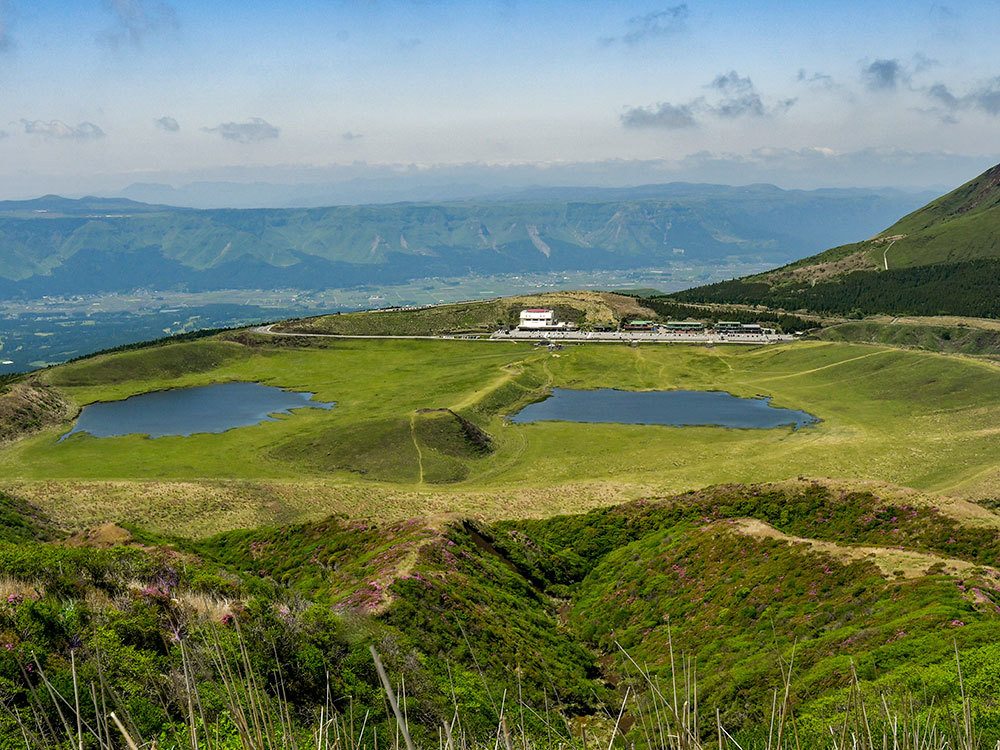 Mt. Aso is an active volcano with the fearfully hot volcanic ashes and lava. You can enjoy the magnificent nature. It is one of the largest calderas in the world.
Aso Shrine: Aso Family is the influential family from the ancient times and has been performing as a chief priest of the grand shrine, Aso Shrine and is the general head office of "Aso Shrine" exist approximately 450 in the entire Japan. Unfortunately, the tower gate and the front shrine building were destroyed completely by the huge earthquakes occurred in 2016.
Now, they have been rebuilding and try to finish the restoration by 2022.
We can show you the magnificent nature of Aso. Let us know where you like to visit most in Aso, by using Link; 'contact us'.
Aso Shrine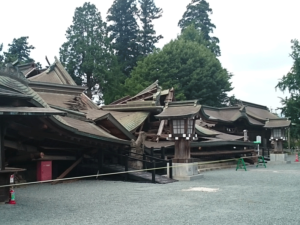 Mr. Aso that is the influential family from the ancient times acts as a chief priest of a grand shrine and is the total head office of "Aso Shrine" where has it of approximately 450 in the whole country.
By Kumamoto Earthquake of 2016, tower gate and a front shrine were destroyed completely, but rebuild it in 2022.
Kumamoto Castle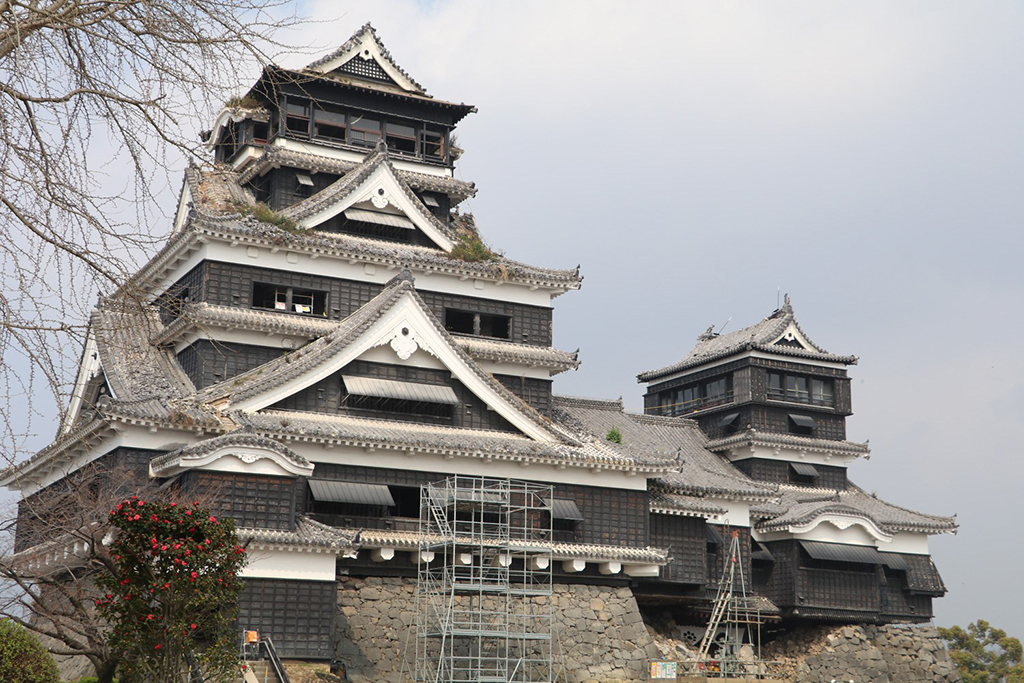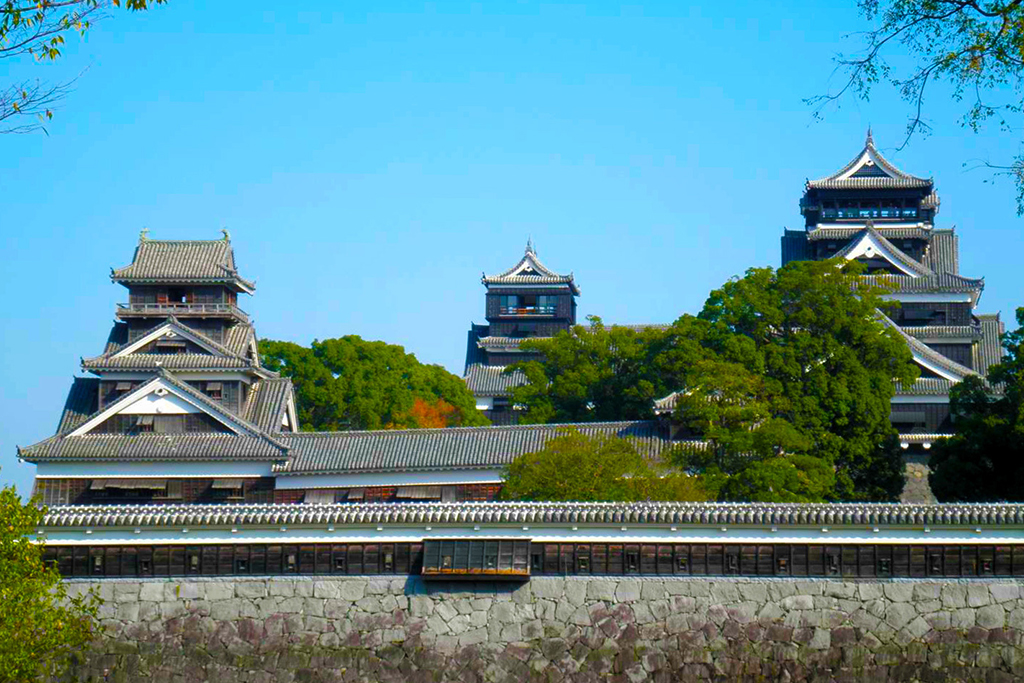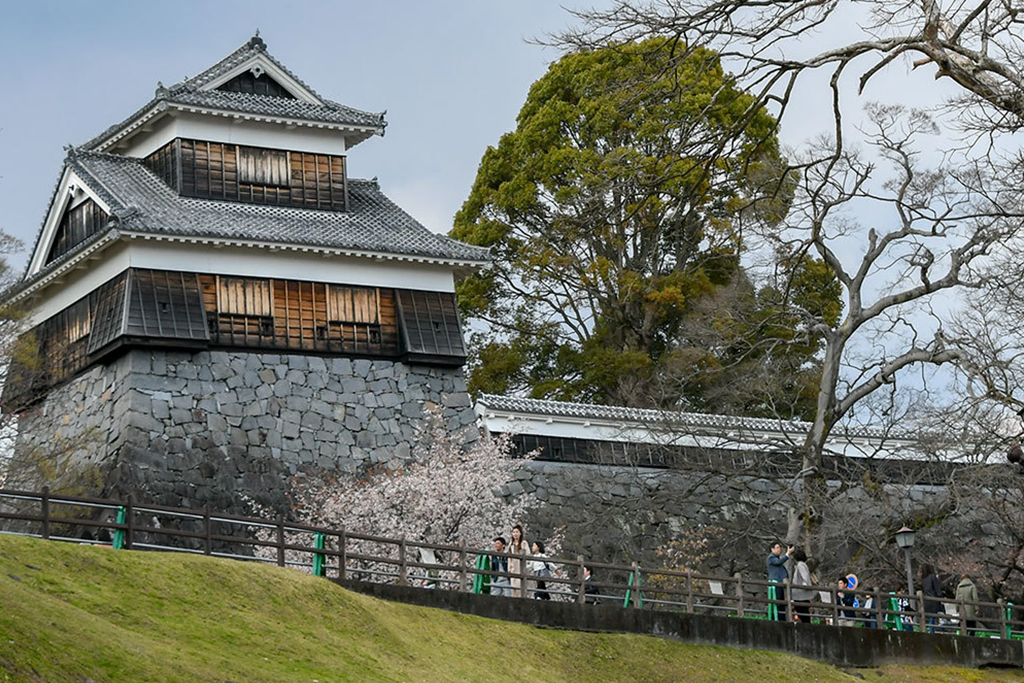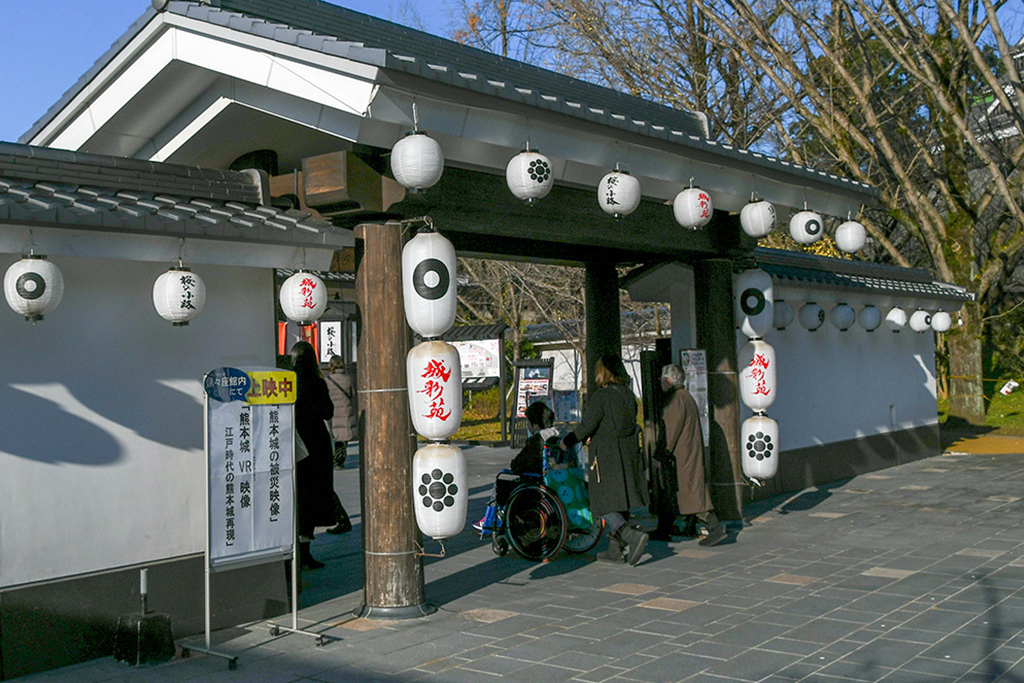 Kumamoto Castle, built by Lord Kiyomasa Kato in 1607, was considered impregnable. The 2016 Kumamoto Earthquake caused extensive damage to the castle. Although some restoration work is still ongoing, the Main & the Second Castle Towers were finished in 2021. We would be delighted to show you around the castle!
★Kato Shrine
Kato Shrine is located at Honmaru in Kumamoto castle and dedicated to the memory of three gods. Main god is Lord Kiyomasa Kato who built Kumamoto Castle. Kato Shrine is very famous for fulfilling the prayers' wishes such as the success of the entrance examinations, overcoming illness, and sports athletes who want to win the game by the grace of Kiyomasa's luck.
★Josaien
Josaien is located in Sakuranobaba, at the foot of Kumamoto Castle with over 20 shops.
You can enjoy shopping at souvenir shops and eating local foods at restaurant.
And you are also able to know about Kumamoto Castle more through the virtual representation with English subtitles at Wakuwakuza (Entrance fee:300yen/adult,100yen/child (ages 6 through 15)) inside Josaien. Josaien is an attractive place for the foreign tourists.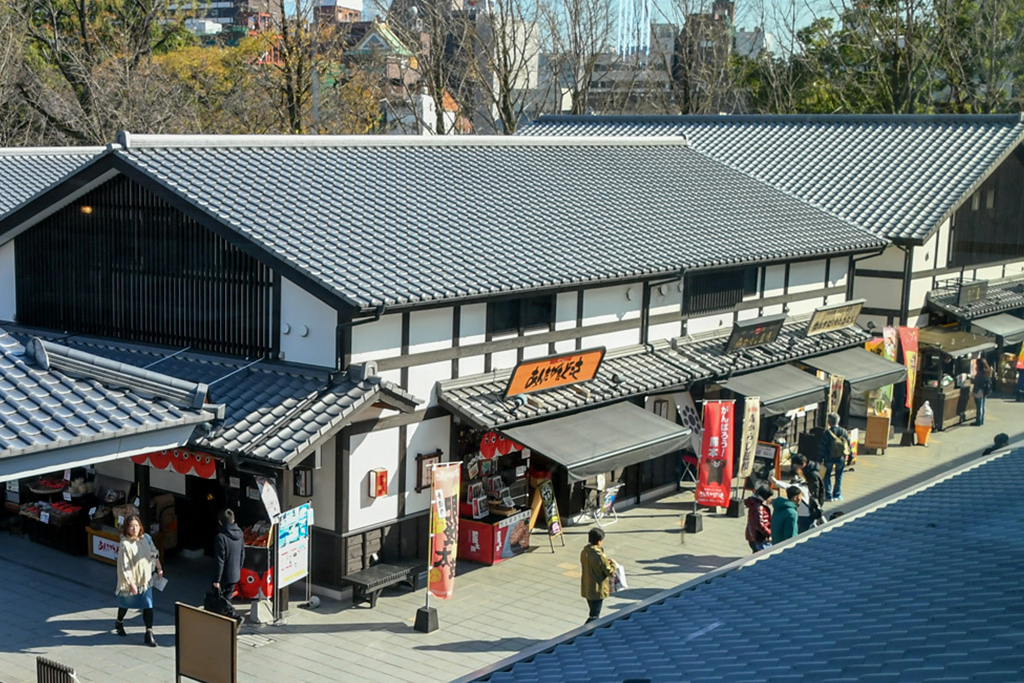 | Guide Course | The time required |
| --- | --- |
| Josaien or Ninomaru(departure point)-Special observatory path-Castle Keep(arrival point) | 60min |
| Josaien or Ninomaru(departure point)-Castle Keep-Josaien or Ninomaru(arrival point) | 90min.-120min. |
■Please watch our video of Kumamoto Castle.
Link to learn more
■Please see Kumamot Castle official website for details.
Link to learn more
Suizenji Jojuen Garden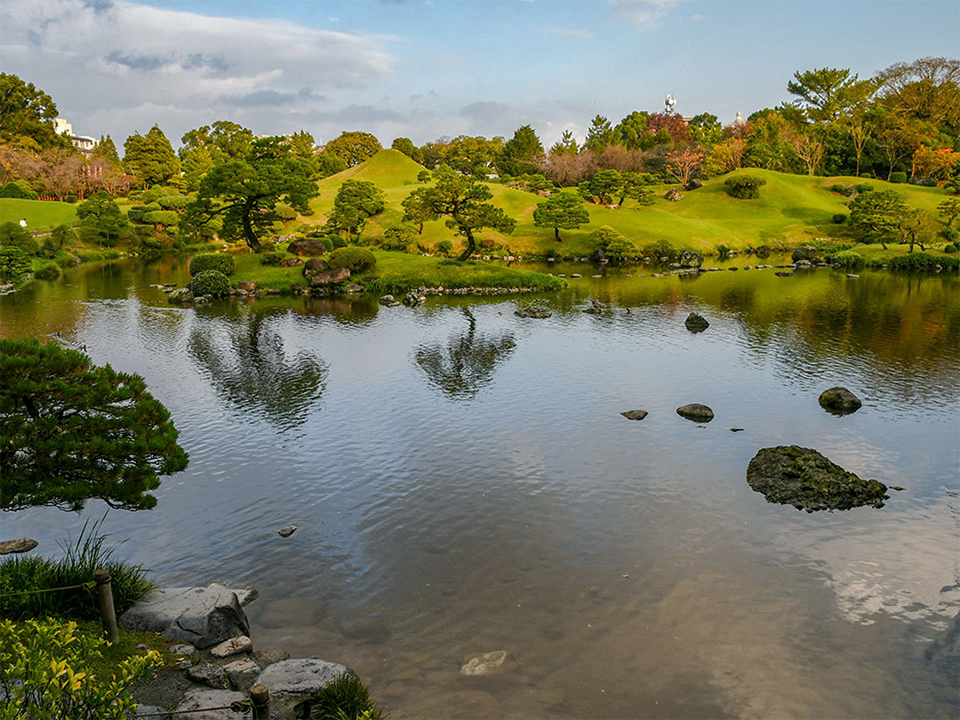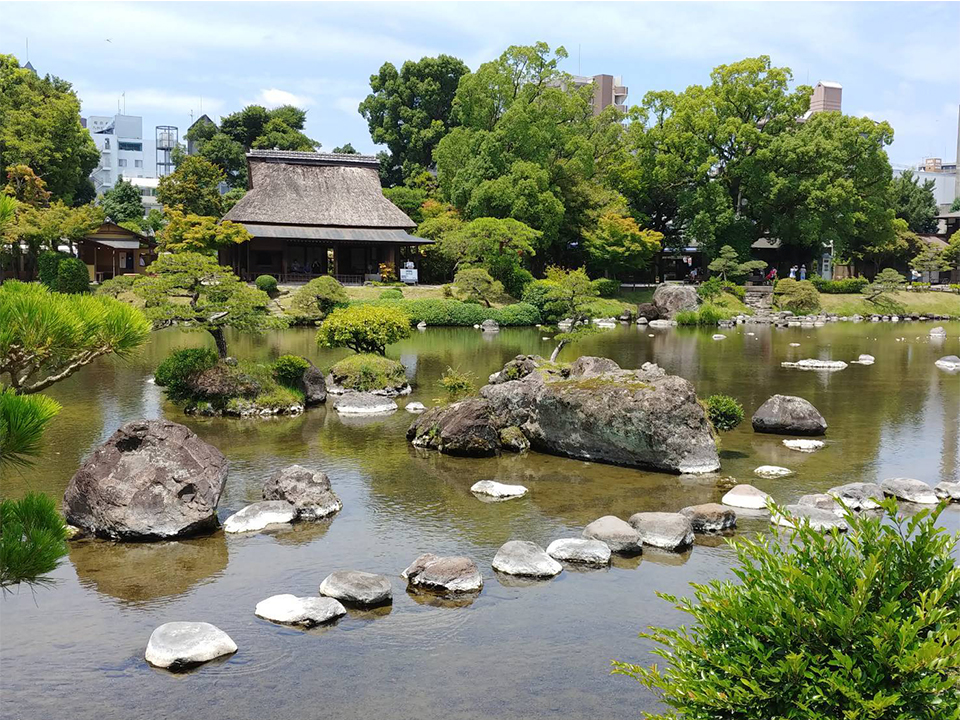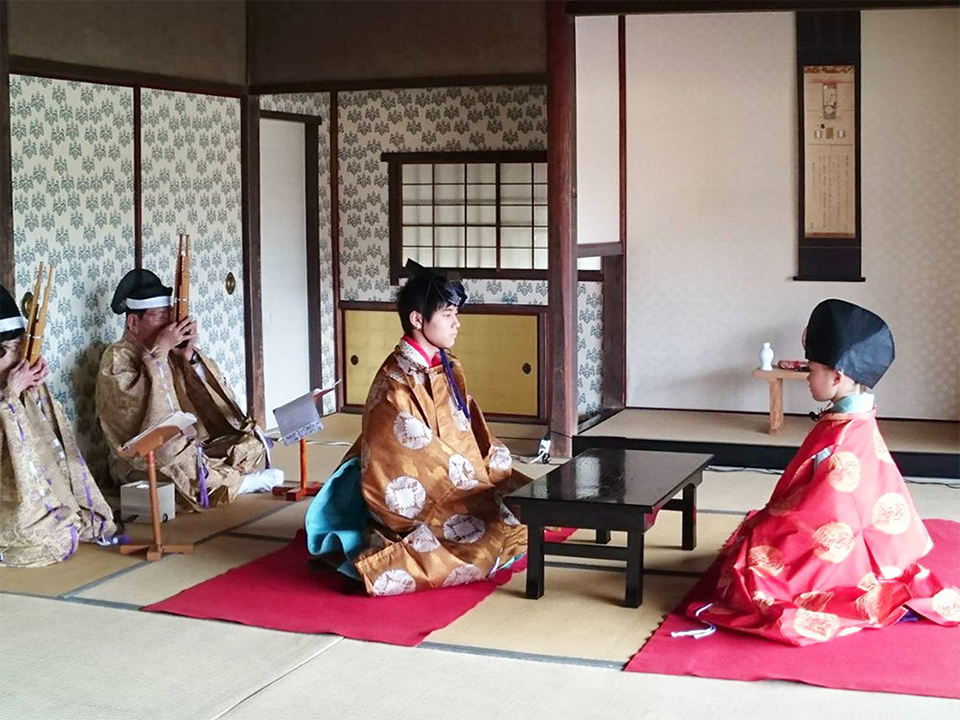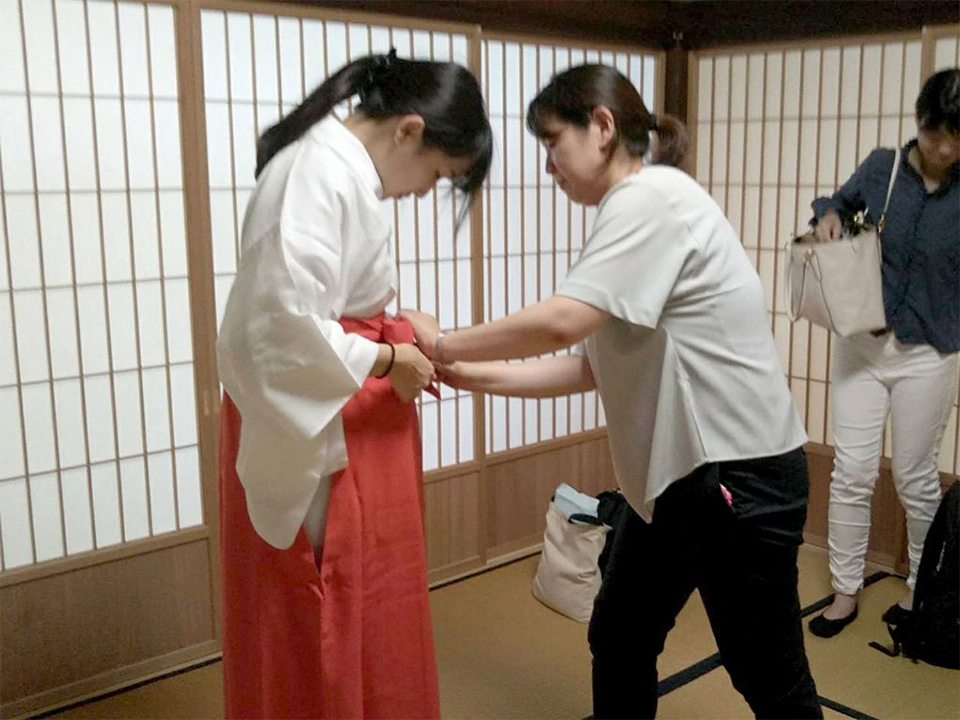 Suizenji Jojuen Garden is the Japanese lord's garden which you can go around the pond and enjoy the beautiful scenery. It was constructed by the Hosokawa Clan from 1636 to 1671. Suizenji Jojuen Garden includes the garden with the pond, Tea house "Kokindenju-no-Ma", two shrines, the statues of the Hosokawa clan, the riding ground of horseback archery and indoor Noh stage.
(Entrance fee : 400yen/adult 200yen/child(age 6 through 15))
■Suizenji Jojuen (Suizenji Park) 水前寺成趣園
Link to learn more
★Izumi Shrine
Izumi Shrine was founded in 1878 and enshrines the Hosokawa Lords and Lady Garcia. It is believed to answer prayers for business prosperity, academic achievement, a good match and good health..
★Experience Tour

① You can enjoy Japanese green tea with wagashi (Japanese sweets) on the tatami room of "Kokindenju-no-ma". The fee of green tea with wagashi is 650 yen.
② You can rent Japanese Kimono at Kimono rental shop " Wa Collection Mito" near the entrance of Suizenji Jojuen Garden.
■You can walk around the garden with wearing Kimono.

| Guide Course | The time required |
| --- | --- |
| Suizenji Jojuen Garden Tour | 60min~120min |
■Please watch the video of Suizenji Jojuen.
Link to learn more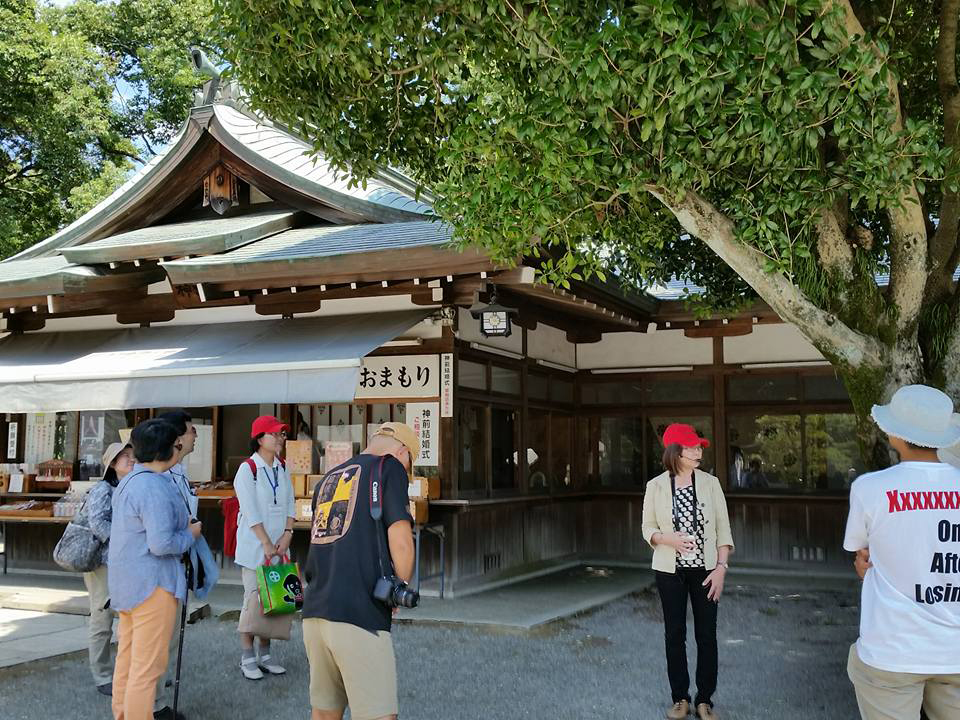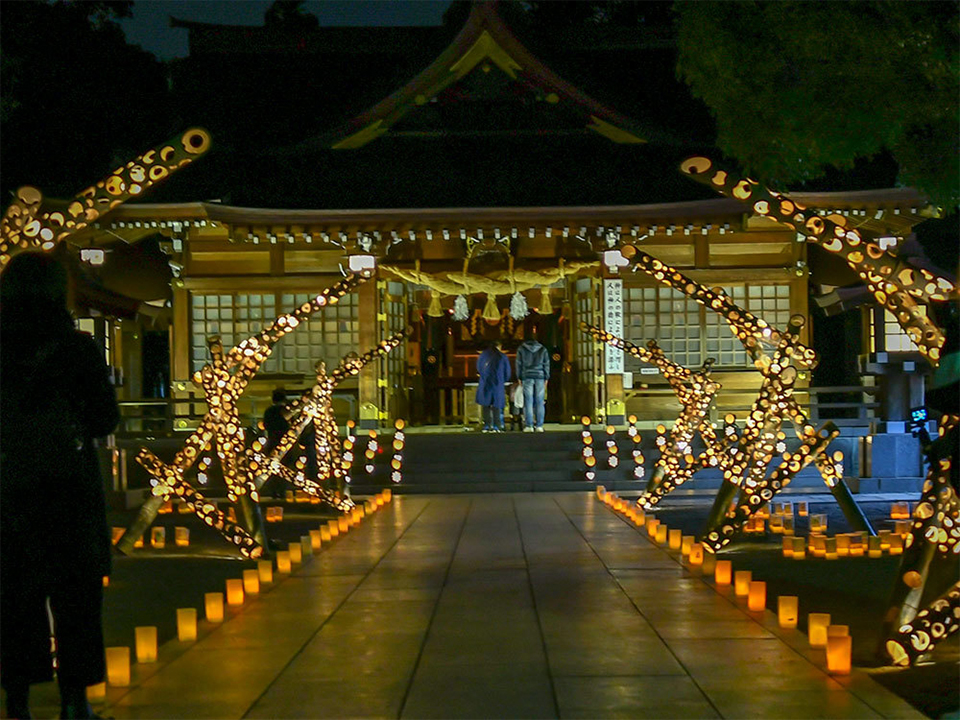 Taisyou Temple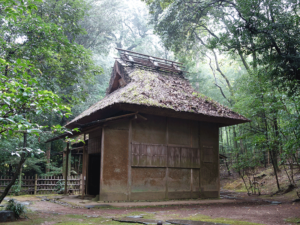 The trace of Taisyou Temple is built as a family temple of the Hosokawa family,There is a tombstone where Hosokawa Garasha sleeps.
In addition, there are a rest-in-peace pagoda of Musashi Miyamoto and the conveyed tower in the depths of the cemetery.
Reigando Cave & Shimada Museum of Art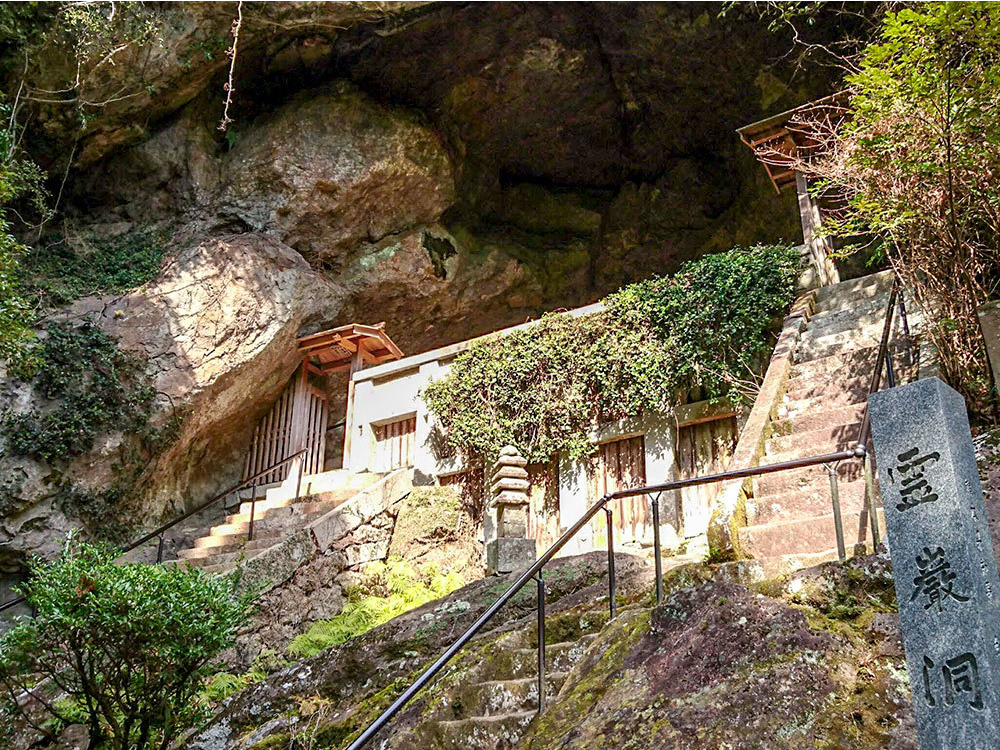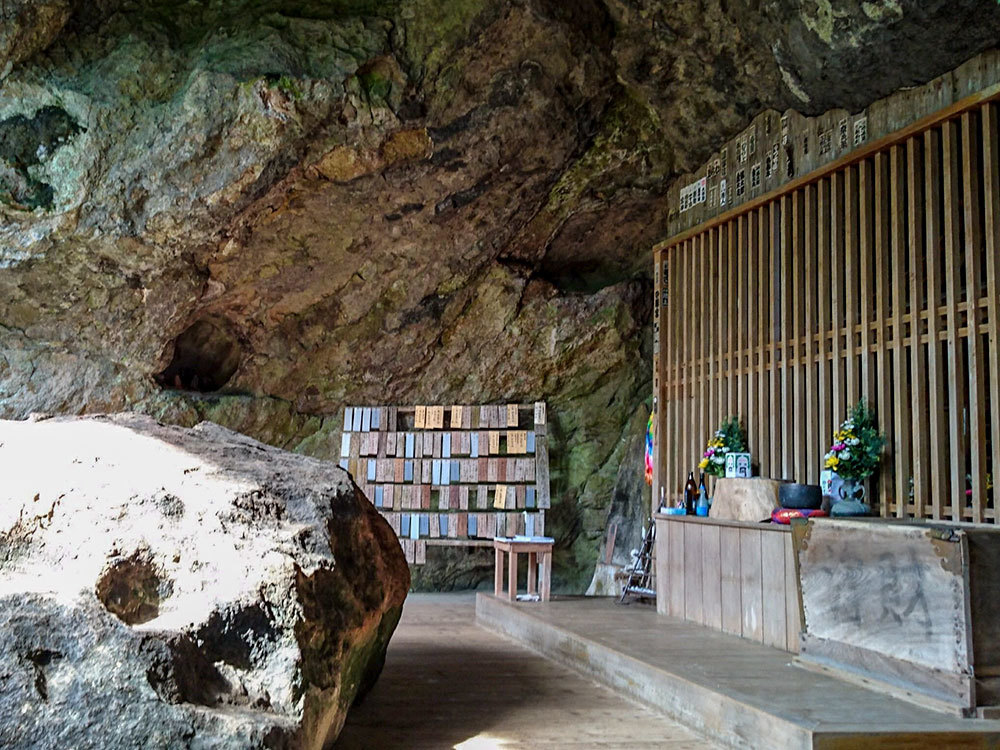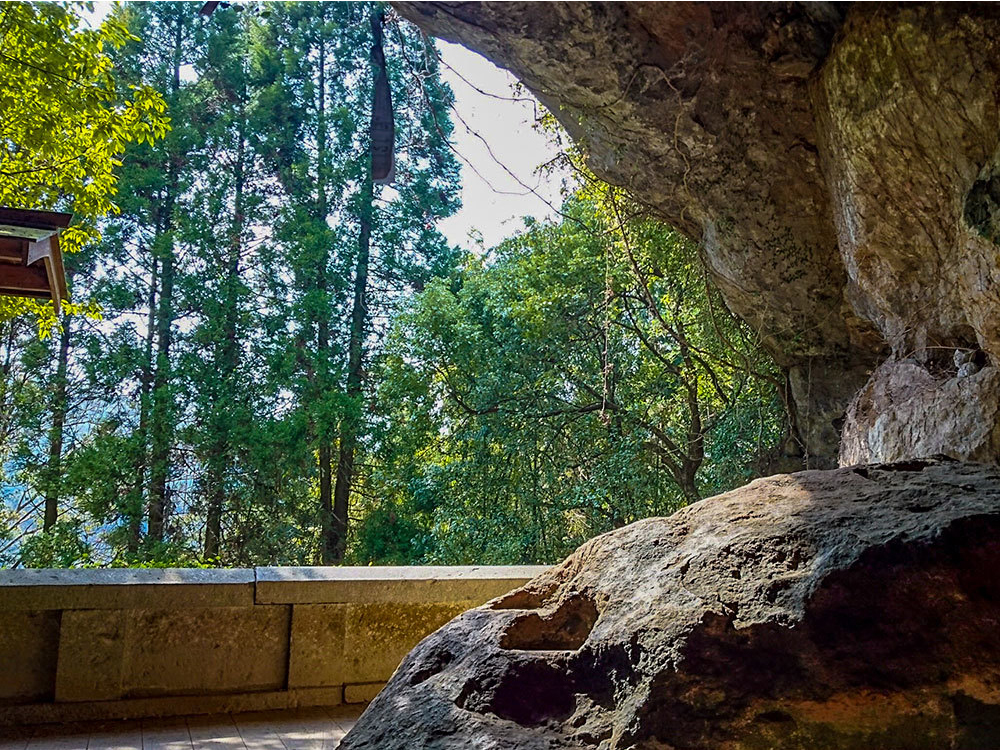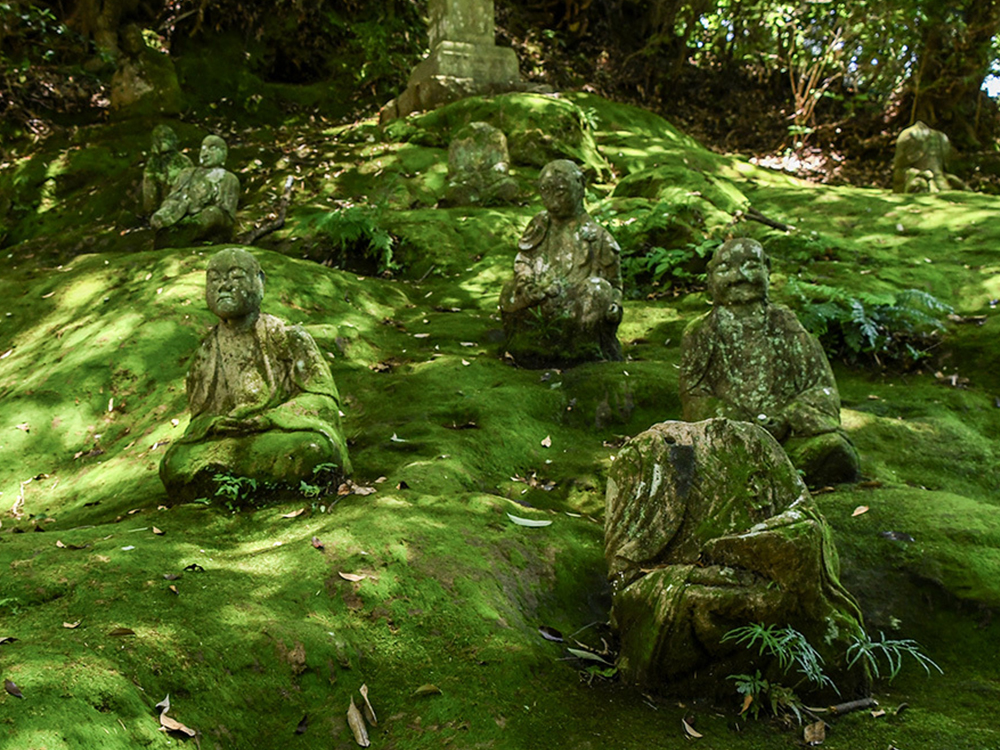 Reigando Cave, which is the inner temple of Unganzenji temple, is well known as the hermitage for the great swordsman Musashi Miyamoto.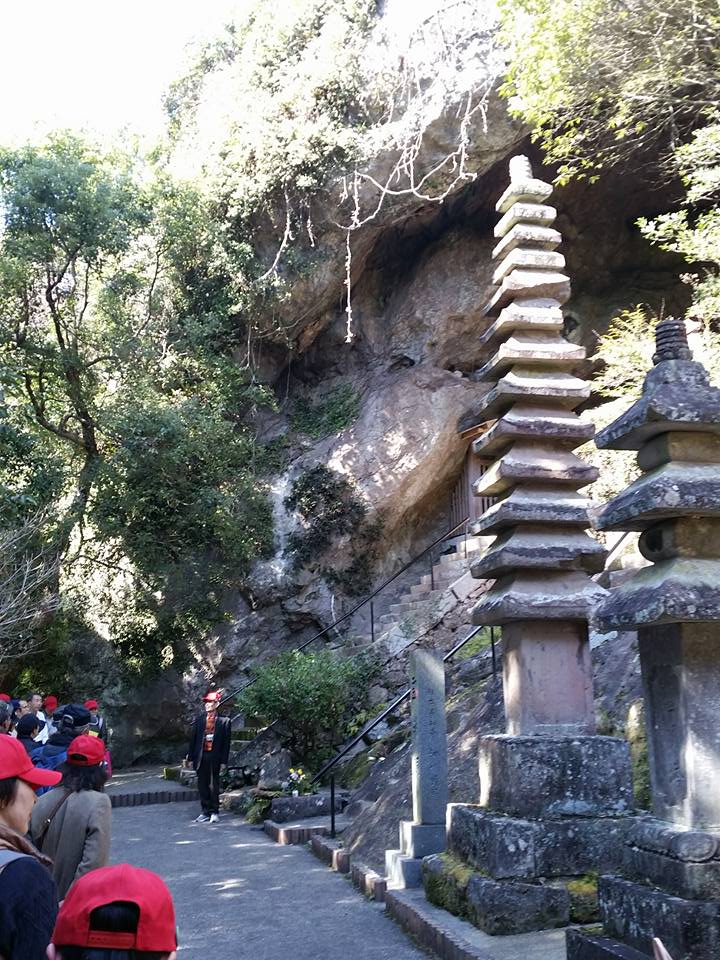 He spent his last 5 years in meditation and writing "The Book of Five Rings" at the cave.
– Admission: 300 yen for adults, 200 yen for high school students, 100 yen for kids.
– Note: There is a hill as it goes up and down from the parking lot to the entrance, and there are outdoor stairs which are steep, rough and slipper steps in the park.
Link to learn more
■Please watch our video of Reigando cave.
Link to learn more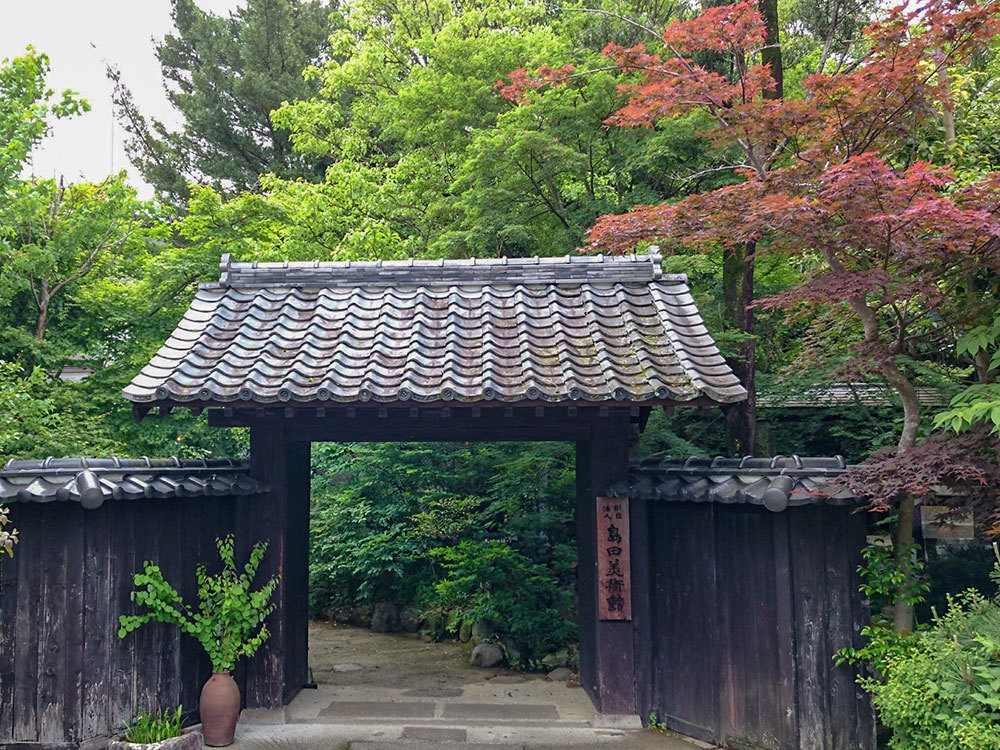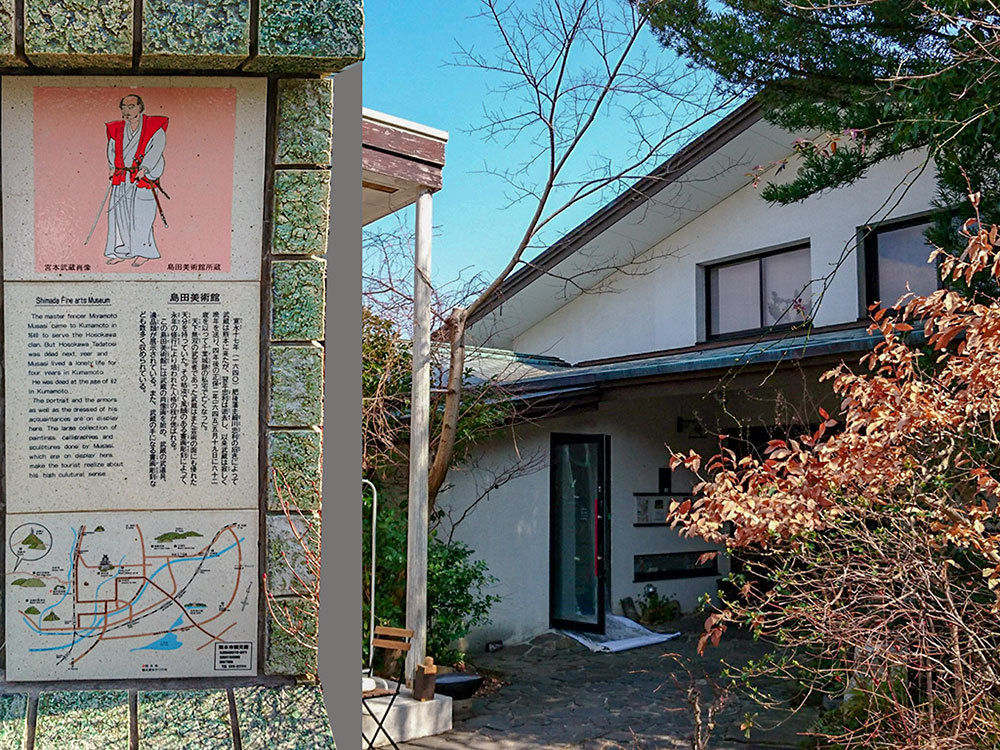 The Shimada Museum of Art is well known for collecting Musashi Miyamoto's works and relics.
The famous portrait of Musashi with two swords in his hands is exhibited here.
This museum shows the collections related to the Samurai culture in Kumamoto.
– Admission: adults 700yen, university/high school students 400yen, middle/elementary school students 200yen.
Link to learn more
■Please watch our video of Shimada Museum.
Link to learn more
Kumamoto Prefectural Traditional Crafts Center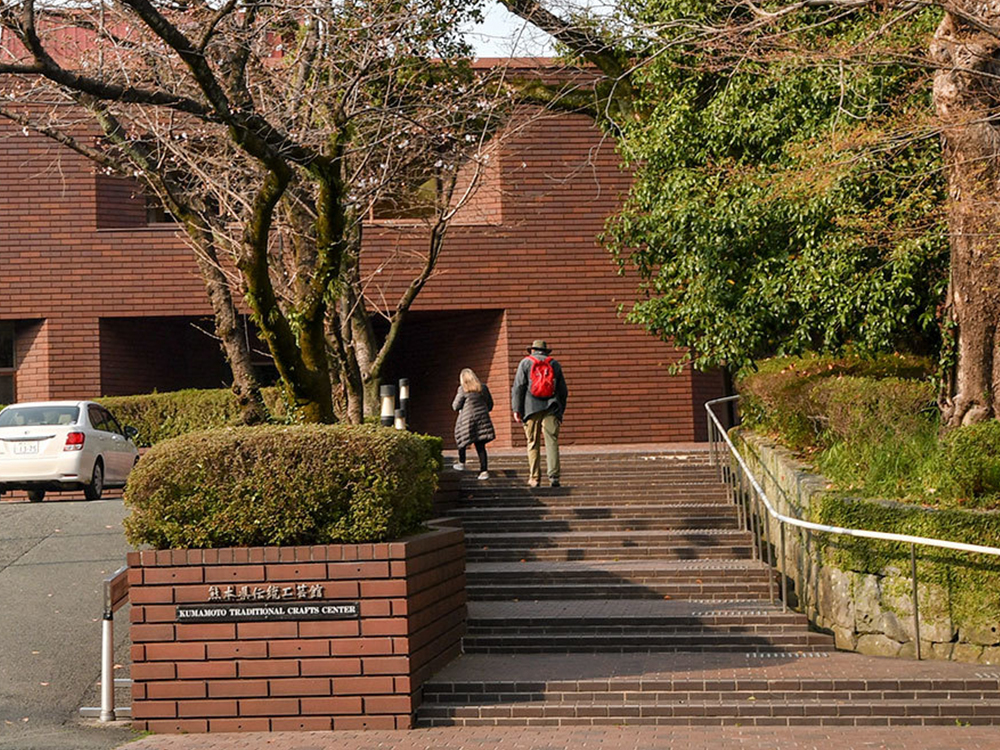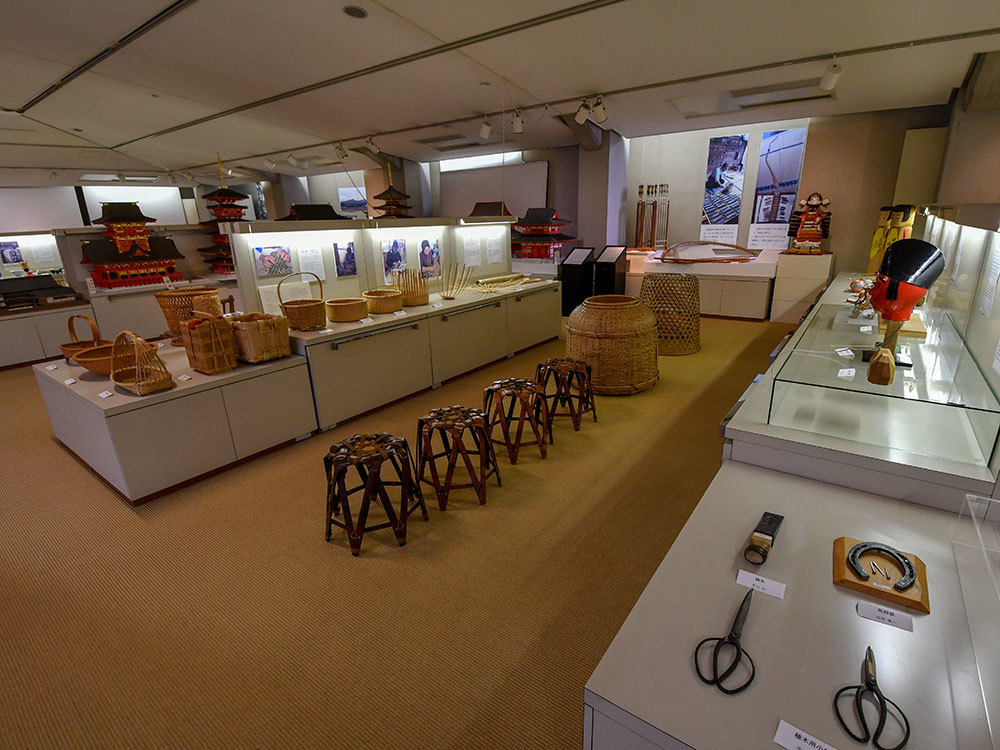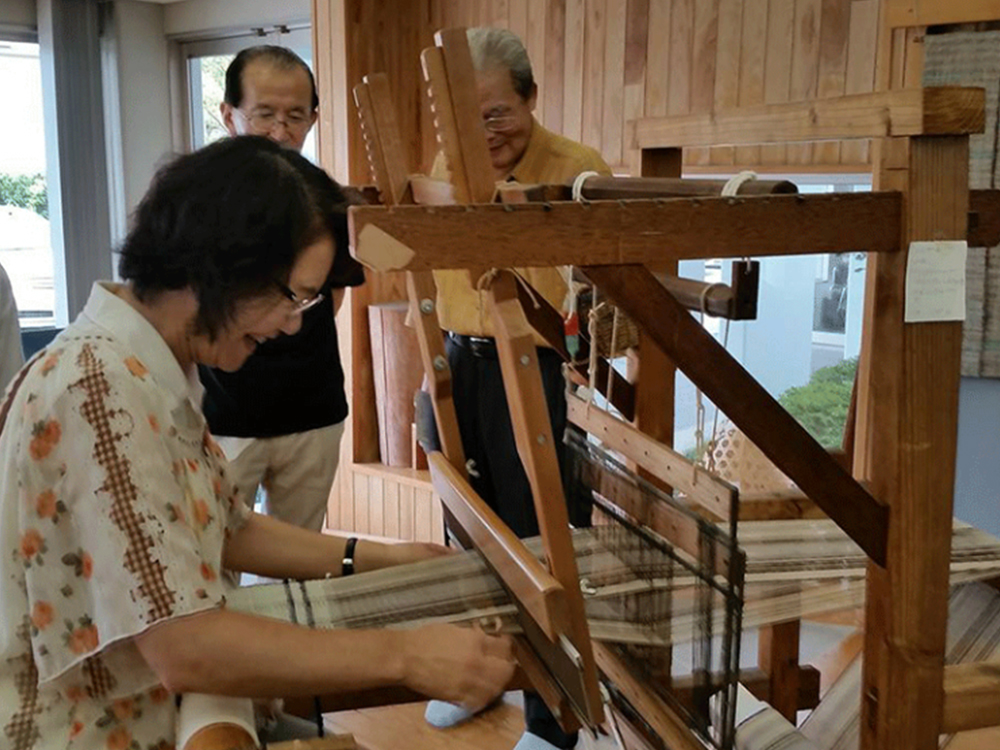 Kumamoto Prefectural Traditional Crafts Center exhibits traditional crafts which are made in Kumamoto pref., such as Higozougan, Syoudaiyaki, Cutlery, Bamboo products, Textiles etc., and you can experience of making them, the culture of Kumamoto.
In addition, it puts approximately 2,000 various items of traditional crafts on display.
Admission fees is free except the Special Permanent Exhibitions Room
●ADMISSION FEES of the Special Permanent Exhibitions Room
Adults: 210yen, University Students: 130yen, High school students or younger: Free
■The Kumamoto Prefectural Traditional Crafts Center meets your interests !
Link to learn more
Kumamoto Urban area walking town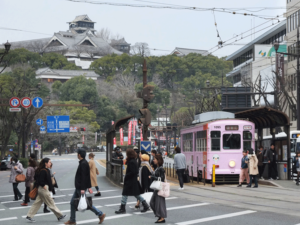 Kumamoto City has many sights and historic sites including Kumamoto Castle, and more than 5 million tourists visit.
If you extend your legs again, there are plenty of places such as the world's largest caldera and Mt. Aso which keeps volcanic activity.
Tabaruzaka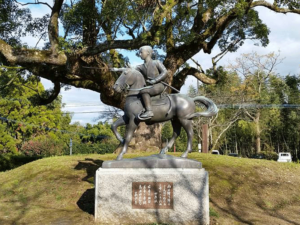 Tabaruzaka is a historic battleground of the Southwestern Rebellion appointed on the historic spot of the country.
In the bullet mark house , The bullet hole at the time of a Seinan affair and,I call and can know the intensity of the battlefield.
Yatsushiro Myouken-gu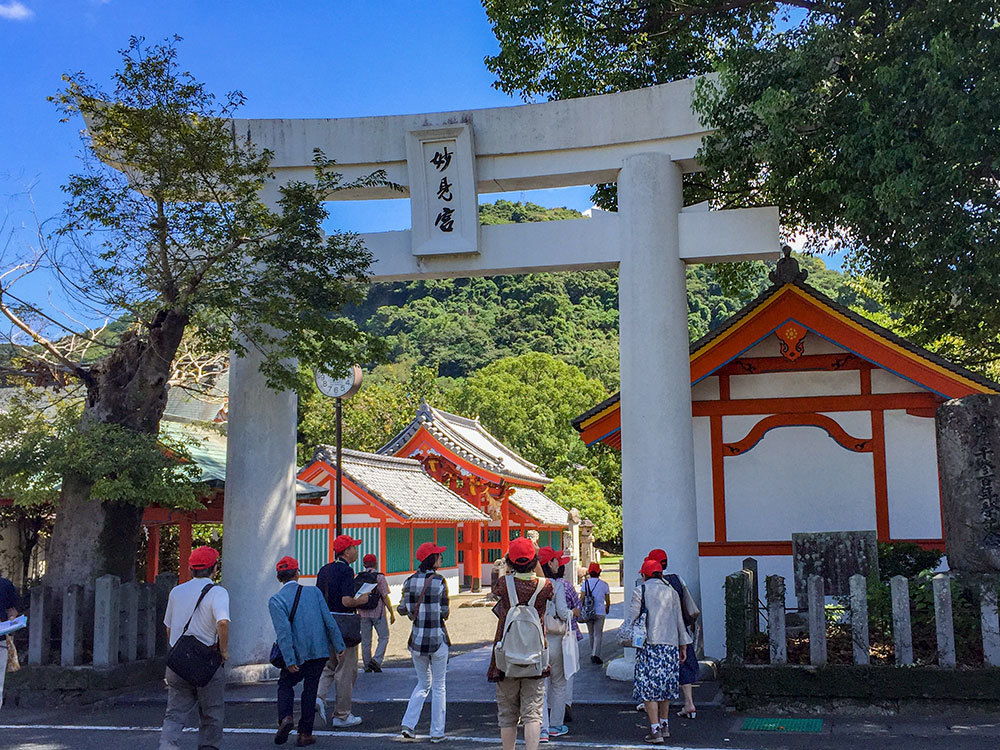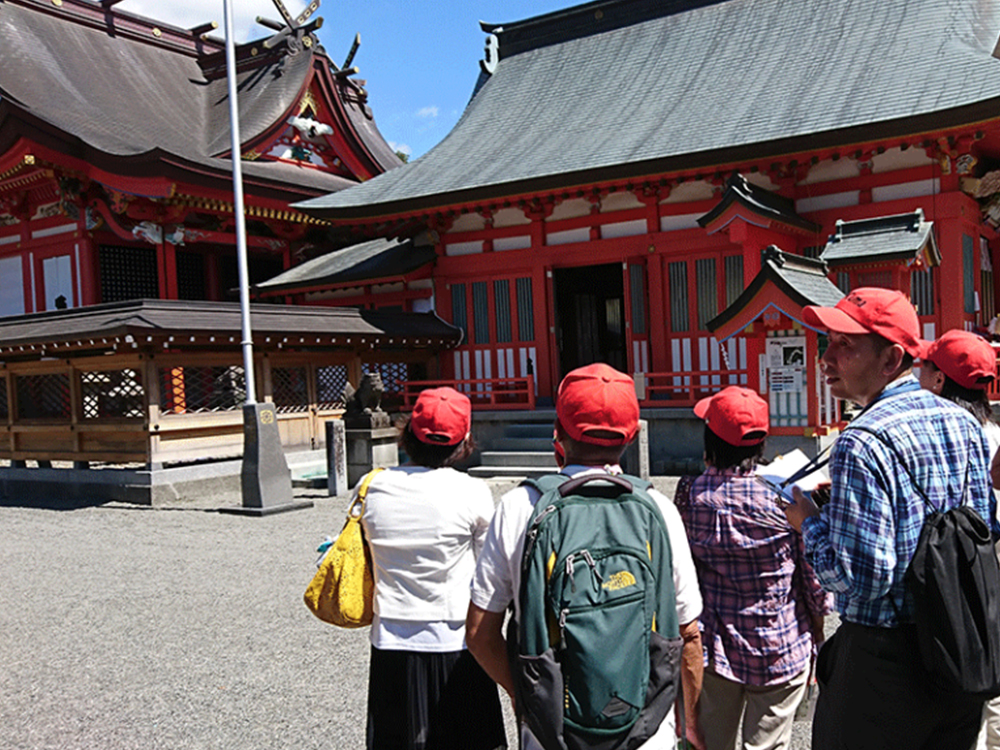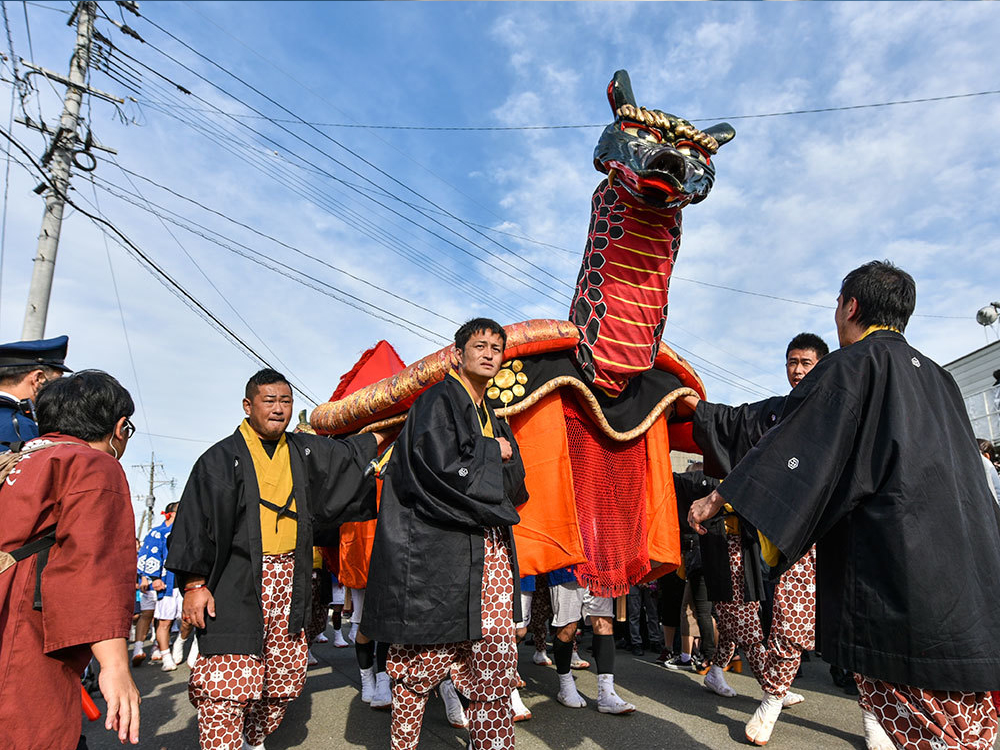 It is said that Yatsushiro Myoken-gu was founded in 795 by the imperial prayer of Kanmu Tenno;Japanese Emperor Kanmu. In 1871 Yatsushiro Myoken-gu changed the name into Yatsushiro Shrine.
Yatsushiro Myoken Festival is a festival of Yatsushiro Shrine (Myoken-gu) filled with an exotic atmosphere and magnificence.
It is held on November 22nd and 23rd every year.
It's feature is the divine procession composed of about 40 attractions .
They are Mikoshi; Portable shrines, Shishi which is lion dances, Kasaboko which is decorative floats, Kida which is a mythical half-turtle & half-snake creature, and so on.
Yatsushiro Myoken Festival was designated as UNESCO Intangible Cultural Heritage in 2016.
■Yatsushiro Shrine (Myōken Shrine) Multilingual voice guide
Link to learn more
Yatsushiro Museum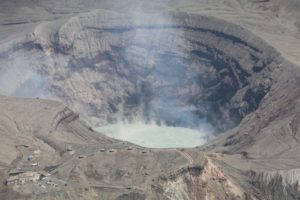 Yamaga lantern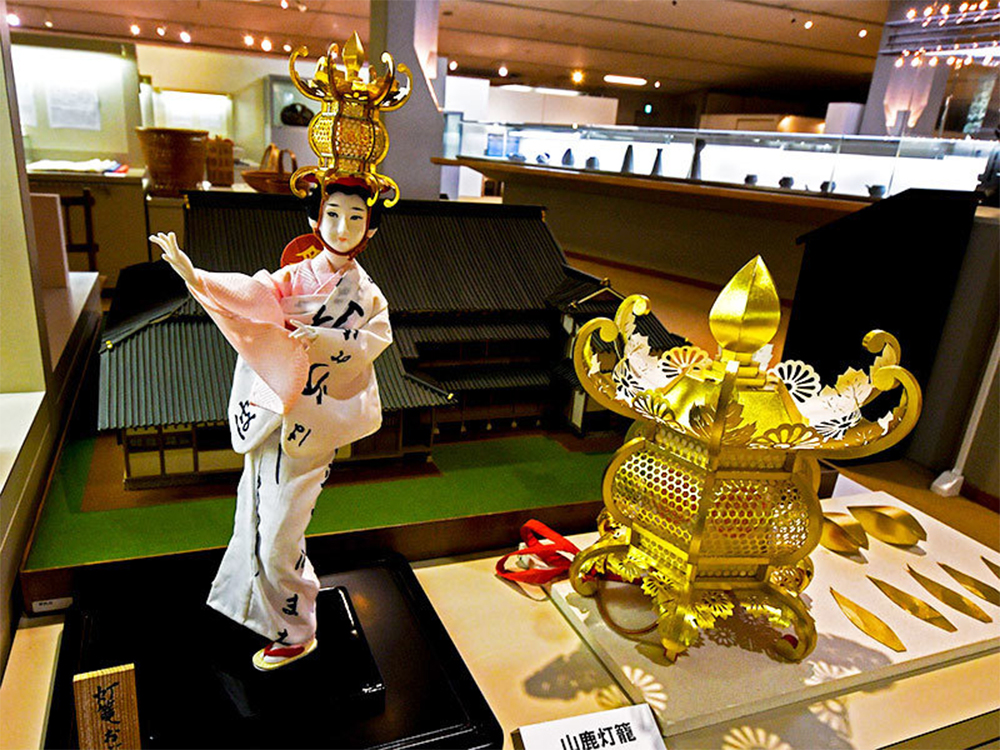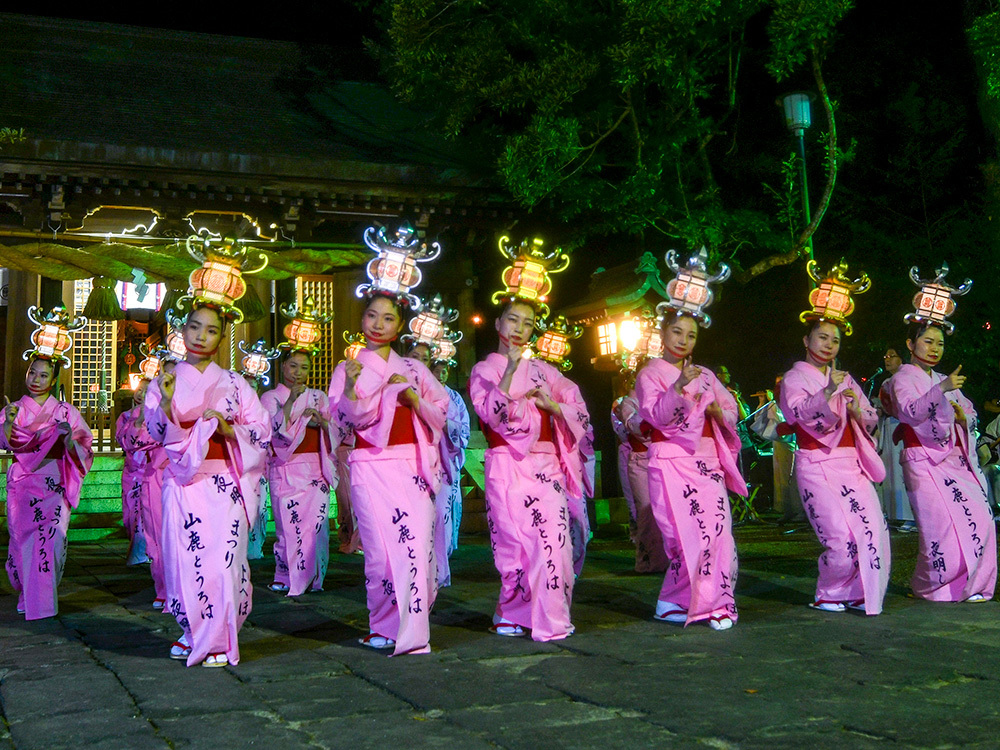 Yamaga lanterns, also Yamaga toro, are created using only wash paper and glue to create a three dimensional shape without using wood and nails. There are works of various variations including famous gold lantern basket (Kanadoro), shrine making, palace making and castle making.
Yamaga Toro Dance Festival has been held on the evening of August 16th every year(*) since1954. It is also known as the dance that women dance until late at night or throughout the night. About 1000 women are dressed in "Yukata," which is a summer cotton kimono. They put lighted gold and silver paper lanterns on their heads. A thousand lights float in light darkness, flowing and waving like a whirlpool around the stage. It is a very fantastic scene. Every year about 300 thousand people enjoy the splendid time in Yamaga. (*)Note; once a year.
■For Yamaga lanterns Folk Crafts Museum
Link to learn more