Welcome to our website!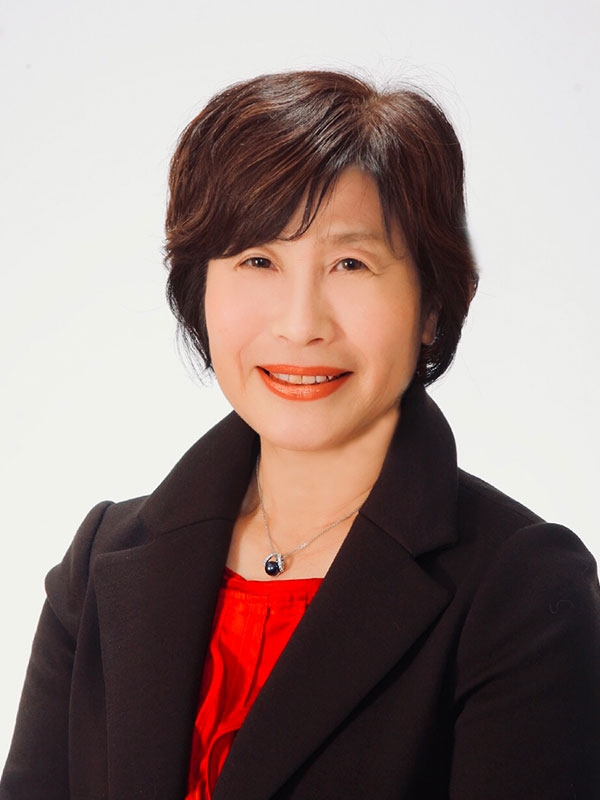 In 2007, as a guide group, we started guiding tourists around Kumamoto Castle and Japanese garden "Suizenji Jojuen" in English, Korean and Japanese.
NPO Discovery Kumamoto, "D-Kuma" for short, was formally established in 2012. As members of D-Kuma, we have proudly shown many foreign and domestic visitors around historical sites in Kumamoto since 2007. The governor of Kumamoto Prefecture, Mr. Ikuo Kabashima, presented us the Kumamoto Tourism Award in 2013. Our service for a long time has been highly valued. It was a great honor for us.
We, the members of D-Kuma, love our hometown Kumamoto and have rediscovered many beautiful and attractive places in Kumamoto since 2007.
There are historical, must-see sites from the Samurai era in Kumamoto, such as the majestic Kumamoto Castle, the beautiful Japanese Daimyo's Garden "Suizenji Jojuen" and "Reigandou Cave" where a great swordsman, Musashi Miyamoto, wrote "The Book of Five Rings".
As well, there are modern shopping districts where visitors can have a good time; "Sakuramachi Kumamoto", "Kamitori Street", "Shimotori Street" and "AMU PLAZA". Kumamoto is an interesting city where you can enjoy a mixture of the old and the new in one place.
Furthermore, Kumamoto has a lot of nature. Vegetables, fruits, fish and meat which are produced here are fresh and delicious. Kumamoto is famous for the pure groundwater that flows from Mt. Aso. When we turn on the faucets, we can drink it unfiltered.
So, you can enjoy the cuisine of Kumamoto that uses local fresh foods and pure water.
We'll help your trip to be memorable and enjoyable with the spirit of our hospitality.
You are very welcome to Kumamoto!
NPO Discovery Kumamoto
Chief Director, Naomi Tashima
Educating Younger Generations to be a Volunteer Guide in English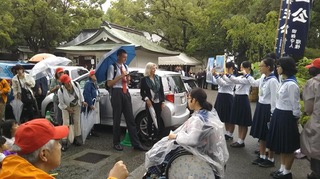 NPO Discovery Kumamoto has been active on the project of educating and training the younger generations to be a future key figure of the tourism in Kumamoto.
We have researched on the historical sites in Kumamoto and guided foreign tourists there in English since our establishment in 2007. Then, we also have been supporting local students of elementary, junior and senior high school to guide tourists around their hometown in English utilizing our experiences.
We hope that they will take a great deal of interest in their hometown and be able to introduce Kumamoto with affection and pride to the world.
Our purpose of this project is to promote the sustainable tourism and vitalize local community in Kumamoto.
The Grand Pride of the "Governor's Annual Award for Tourism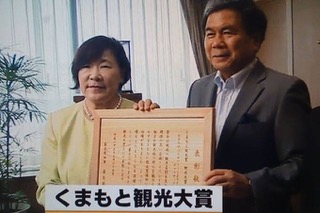 We had splendid news on May 2013. We won the Grand Pride of the "Governor's Annual Award for Tourism"!
We are so delighted and pleased that our efforts in past years to introduce the historical sites of Kumamoto to the world have been recognized and appreciated by officials, including the Governor of Kumamoto Prefecture.
This prize is for us all.
1. promoting tourism in Kumamoto and trying to energize the local community through tourism, and,
2. helping and training the younger generation to find interest in English and in foreign visitors as well as in their hometown, through the experience of guiding.
This award certainly encourages us all: we will continue expanding our activities and reinforce our organization to send out more information on Kumamoto to the world.
This award endorses our activities and objectives: at the same time, we will develop skills in guiding, knowledge of the history and culture of Kumamoto, and improve our conversational English to meet our clients' demand. We should make every endeavor to sustain and develop our organization with the cooperation of all members.
Office
Corporate name

NPO Discovery Kumamoto


Address



2-14-6 Shimizu-Iwakura, Kita-ku,
Kumamoto-shi, Kumamoto-ken
861-8084 Japan

E-mail

n-tashima@dis-kuma.org